The year begins and at the same time many organizations are preparing to launch competitions and fishing championships that, in addition to important prizes, also bring countless enriching experiences for both participants and observers. With that emotion in mind we have prepared this report with some practical tips that will serve you to participate this year or the next in any of these fishing competitions.
Steps To Participate In Fishing Championships
The following is a basic list, which is not really an infallible manual but will serve as a general guide to gain experience.
1. Evaluate Your Strengths And Weaknesses
You may be just starting out on this sport fishing, or that you have some years dedicating your free time to this activity, however you have to keep in mind that fishing is a very broad field, in fact it is one of the Sports disciplines with more modalities and techniques, you can not be an expert at all so easily, but that does not mean that you can not compete to prove yourself.
Let's say you have experience in surfcasting, you know them all to fish the elusive fish of coast but … have you tried in distant shores to see if you have the same luck? Or for example say that you are an expert in spinning and you know very well the use of fishing lures. But have you ever tried bait fishing (refer to http://www.songaah.com/lyrics/fly-fly-fishing-poles.html)?
Develop your strengths, but do not stop expanding your knowledge and put a lot of emphasis on leaving your weaknesses in the past.
2. Learn From The Best
If you're still not fit to participate in a tournament, that does not mean that you have to stay at home watching TV, go and watch the big ones participating, and pay close attention to the things that are said around you.
Those who are there have a lot of experience, and every data you listen expands your ability to overcome yourself. Record what makes you curious and write down the most important, later you will be able to investigate and practice everything you have learned.
3. Get Ready Physically And Mentally
Going once a month to fish with a couple of beers in the cava does not count as practicing for a fishing contest. You have to be just as disciplined as a tennis player, a footballer or a runner. Try to go as many times as possible to the water to practice new techniques and try all kinds of lures, baits and gear.
Record your achievements and impose ever bigger and more difficult goals. Prepare your brain to face adverse situations, they will not always allow you to use the techniques or baits that you prefer, the fishing competitions may have quite inflexible rules and you must be prepared for everything .
Go to the gym regularly, it is important that your body is able to withstand long periods of time doing maneuvers, while holding the cane. Eat healthy and hydrate regularly. The physical condition must be taken care of at all times if you want to be the best in a sporting activity.
4. Participate In Local Fishing Competitions
Your goal may be to participate in major fishing championships or world tournaments, but you have to start from the bottom to reach the top. Do not lose sight of any small opportunity to sign up for any contest.
The experiences of your first contests will be invaluable, they will teach you a lot of things you could not otherwise have learned, even if you had read it, from pressure management, to rule tracking.
5. Do Your Best And Get To Know Each Event
You may win or you may lose, that does not matter as long as you give the best of yourself. Do not give up on difficulties, and do not give yourself a bad impression of yourself. There are many people watching you. Among them are your potential sponsors.
From a small fishing shop to a prestigious brand such as Shimano or Tubertini, they all want to sell their products and the best advertising investment is usually to sponsor a good fisherman, either for their charisma or for their effectiveness in fishing.
If you attract people's attention in a positive way you will be closer to getting sponsorship and incredible support in your upcoming fishing competitions.
6. Beware Of Regulations
The difference between an amateur and a professional is their ability to adapt to the rules, each tournament has its own rules, sometimes including the area where you can fish and the bait you can use, including rules of behavior, equipment, etc.Do not deface any of them, whether by custom or accident any breach of the rules harms you.
Study well each of the rules of the competitions in which you are going to participate.
7. Compete To Win
As the famous fishing champion Rick Clunn of the United States said. You have to have the right mindset to win. If you just limit yourself to the minimum to move to the next round, that's the only thing you're going to get.
If you already have enough experience to win a tournament, instead of just participating to gain experience or cash a check, take risks, do not follow like a lamb to others, and do not leave for later what you can win at that time. Get ready to win every day and see how at the end of the tournament you will be the champion.
Where And When Are Fishing Championships Held In 2017?
Now that you know basically what to do, you just have to do it, in the following link you can watch the next fishing tournaments in the 2017 calendar, or follow this Facebook page where the next fishing competitions are published constantly.
"As always we hope that you find our reports useful and that soon you become an expert and a recognized fishing champion.See you soon and good fishing. "
Gallery
Latest news
Source: rainbowlodgetasmania.com.au
LOOP Saltwater Fly Festival
Source: flylife.com.au
Jeff, Author at Jeff Currier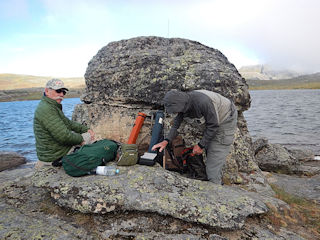 Source: www.jeffcurrier.com
England's Steve Hemingray placed on top of the world by …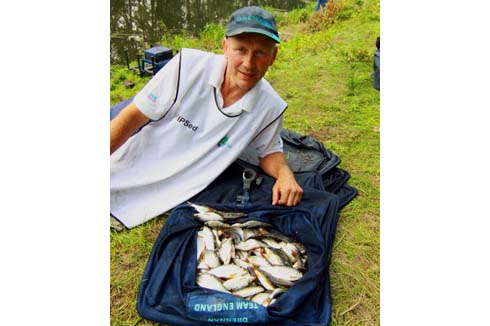 Source: www.total-fishing.com
17 Questions for 2017: Ian Torchia
Source: www.vismaskiclassics.com
– Fly fishing and fly tying
Source: riverkeeperflies.com
Championship saved from going belly-up
Source: www.indyonline.co.uk
2015 Arnold Palmer Invitational Boo Weekley Rd1 Results …
Source: www.golfchannel.com
The River Leven Habitat Renewal Project – Anglers Alliance …
Source: anglersalliance.org.au
Anglers' Net – Fishing
Source: www.anglersnet.co.uk
– River's Edge at Deer Park
Source: riversedgeatdeerpark.com
Key Log Rolling
Source: www.facebook.com
Highlands Ranch, CO – Sunday 3v3 League
Source: www.3v3soccer.com
Bolt bows out
Source: www.indyonline.co.uk
Fanatic Fly Air L 17'0 x 60
Source: www.supboardermag.com
Laura fourth against some of world's best
Source: www.indyonline.co.uk
Yasmin Skene – Floorball Athlete
Source: www.facebook.com
Gale aims for spot in 2020 squad
Source: www.indyonline.co.uk
Fipsas Federazione Italiana Pesca Sportiva Attività …
Source: www.facebook.com
World Fly Fishing Championships
Source: en.wikipedia.org