Making holes…
It comes to getting a hole in the ice. Here we have good means of ice drills, and possibly an ice-bill. The drills should be at a minimum of 160mm, preferably 200mm or greater. A lakhål can never be too big …
Isbillen, a "spit", to make a larger hole in the ice with. It's perfect if you need more room, or when you need something to bite on to check the ice thickness, that is a good combination tools. Good and fast in thinner sheets.
Ice drills do you have in various quality- and price ranges.
Read more in " Ice fishing " where we take up some of drill …
Edge protector
Use edge protectors on the blades when moving to and from the ice. I have seen cuts like cut up both flotation suits and boots and then had time to cut up the calf of the person who slipped and got the drill striking the boots and what. Even if you have sledding, let sit on the edge protector until you are out at the fishing site. It is safer for you and your companions.
Security
Ice claws are well basic equipment in addition to flotation. Then perhaps a safety line. But the safest; were always two on the ice, especially in the evening, and the energized places or new water.
As you move on the ice in the evening, was ready with the lamp. Keep an eye on the ice, even if you were there the night before. For it passes quickly, especially on energized places, and when the wind and the water came in motion under the ice. It can go on a 5-8 hours from being solid ice of 20-30cm, it begins to break up. I was involved in over the course of six hours, so went a solid blue ice of 30 cm up behind me. So to have any one ice axe or ice pick with you at the unfamiliar ice or changing weather.Join a greater distance, if you are more, and follow other people's happy the way if you see tracks that look safe out.
Please use the sledge. It is a good security. You can easily drop everything if it happens that you go through the ice. Do you have a skrylla or a wince, sure you float with it, but you might have to peddle to you a shoulder on a skrylla to take you up, and it's hard to try to get off his stuff in a hole. So please sledding, only to drop the belt …
Lighting
Because it's dark when you move out of the fishery, it is dark when you're fishing, it is dark when you are home, so needed lighting. If you have a regular flashlight as complement it with a headlamp with LEDs, it enables you to have your hands free when you got ready, and quickly need lighting when the lake should be up or you'll be graze on your hook in the dark and need both hands.
The advantage of LED lights is that they have good brightness now, and that the diodes draws very little power, and that the diodes are very durable to shock, and the lamps themselves are easy to carry because of its light weight…
Better to invest a few bucks in a good light. Silva has fine orientation lights. Strong diodes, usually only one diode of a very bright, newer type. The lamp is switchable in three stages, of which the third is a real flood of light that lasts around 40-50 meters. Then there are also the so-called. security mode. Then the light will flash to attract attention.
Have extra batteries with you …
Closest to the body
We have taken up the flotation as a standard. Then you should have clothes underneath. Usually when you go out, so maybe the ice is unknown, the risk that it has changed during the night and so on. Therefore, it is good to have flotation garment buttoned and closed. There is sometimes a risk that it hangs down over part of the floating overall to be able to move faster. It is fraught with risk. Would you go through so there is not much point in a suit that is only on the legs. Rather go a little slower to avoid sweating as much as possible, for it cools later.
Therefore, it is good with super set or wool next to the skin so that the body moisture can evaporate quickly. Thus, layer upon layer, and no garments in cotton. Just synthetics or wool. Then hold the heat. You dress up then under the Sound model; as much clothing as you think you need, and so nearly as much. Wool has the advantage that it stays warm even when wet. Would you plurra, or get wet, so warm your wool underwear anyway.
Same thing on your feet. No cotton, just wool, synthetics, cool-max and the like. At that cold feet are the source of many left-lak ice early. Since even a big hat or embroidered hat, windproof, rainproof right and perhaps with a screen so you do not get snow in your eyes and on any glasses…
Boots
The boots should be of the more modern model, polyurethane, with air bubbles embedded in the sole and the shaft, so called foam rubber. Good insulation, usually high soles and, something that is important, higher the heel, there are things that you should look at. Then they should have a rough sole pattern! Keep in mind that you may need to go on wet or slippery rocks and cliffs to reach the ice, then smooth boots not preferable.
Avoid boots with smooth soles and no heels. They provide poor traction, becoming slippery in the snow. Just a heel giving dolly when going downhill terrain. I have tried many different, but best of all is Bekina Thermolite. Solve charge that can be removed, cellular rubber, solid sole that protects against cold from below, rough pattern and sharp heels. Used in freezing rooms and on drilling platforms in the North Sea.
Link to boot test…
Technology and places …
Ice-fishing lake is not something finesse. You stay near the bottom, you pound pilken or heaviness in the bottom two or three times, slowly lift the pounds three to four times again, put pirken, lift slowly, pound again. When you lift pirken so drags the bait slowly after the bottom. It attracts the lake. Most often blow then …
Worse than that is not. But you have to be active so you bring out the lake to your bait. Interlaken familiar with the lateral line that it is something that moves, then take the largely odor helpful to find in the dark but also sensory cells around the mouth and the lateral line.
Would you feel that there is something "sucks or draws" hold still on pirken follow when lake pulling the bait. When you feel it coming to the bait, jerks!
You can if you're in a good place to keep a couple of securing holes. Do you agree however on and develops one place and looking lake, so drill, drill, drill. Then you have to be mobile, to search places. For location lake is on can be very small spots, so search around. If you are in the larger bays look out healthy, happy reefs of stone so it is not a clay ridge.
Try different depths
The lake is complicated. It seems to be a larger amount on a smaller area, and outside the region, it may be empty. It can be about as small an area as a couple for some ten square meters. So once you have located them, then you just have to find your specialty and favorite hole where you may have the highest concentration or hiking trail to the lake.  Then try also different depths and different times of day. The usual fishing at dusk and at night. But in some places it can work with a day of fishing. In northern Sweden there is lake water that is productive even during the day. Try this out.
Sund & Currents
As mentioned earlier, it seems that the healthy, or close to healthy, are hot places to be combed by. Gladly inlet to Marar, thus avsnörpta bays where there is a narrow inlet, opening into the bay and inlets in the lake if you are in a lake.
Do try the strait, but beware of thin ice as it flows hard at such places. Then you can drill you around and test near the strait, but even then further into the bay, inside the chamber. Regarding energized sites; I have seen 40cm solid ice go up to 5-6 hours when currents deposit. So watch out!
Search for harder ground, hard clay, or stone and gravel. You will find a stone that you feel it strikes, so stay there. It is in such places as may be spawning. As mentioned earlier, there are small patches that can be productive. So do not give up if you do not get something in one place for the first time you try a hot spot. You may have been there on the wrong day, or månstånd. So returning to places that you believe in…
Phases of the Moon
Keep track of the moon. Interlaken walk according to scientific articles in the phases of the moon, and it is around the full and new moon as it is most active. The other phases appear under articles be when the lake is calm. It was these hiking phases as previously utilized when clubbed lake from the first thin ice. But try your way. And please note your passport and then check night stalls to see if you can find some common ground for your fishing spots.
Avoid fishing when it's stone cold. There is a risk that you might freezes the delicate eye skin on the lake, when it comes up on the ice, and must be in the cold air with moisture on them. So work fast if you are out in the freezing temperatures. Choose better days with some mild weather. When you have ice and may come out when it is around 1- 4 + degrees, so it seems to be best. Preferably with some sleet and sydvindar, which seems to be on the lake bite.
Country place
Soul of course you can fish from the shore, the ice-free winters or early in the season, around the beginning of December until New Year's. You take your pike or gösspön, charging them with anything with braided line dim. 0:17 to 0:20mm. You can use baby alarm of the electronic kind, or the simple alarm, a so-called eel-bell. You tackles with a piece of fish on either a paternostertackel or even safer, a tack with the sinker on the bottom, and from there a streamer hook. This means that when you crank up, get into the lead first, and the fish can come in freely over a sharp edge.
Otherwise there is a risk at the paternoster tackle, that finally will lead and a risk that it gets stuck and causes problems. You throw only print, and wait for it becoming a Pingel the bell.
Check the bait at least every half hour. Interlaken tends to swallow the bait located on the ground, but to then move. So up with stuff and check often…
Places you are looking up is powered sites at our site and sound.
The seat
You will need something to sit on. Self so I built my first skrylla of a fermentation dunk and it works today. It is nowadays the most when it is abborrpimpel because Ron Thompson crawling I have now makes more sense for that particular lake fishing.
The important thing is his height. You should have one where you sit with good height so you're in good angle with the legs. It allows you bothered to sit longer, and that you react faster at the ready, when you need to get up quickly.
To the lake there are a lot of new so-called. skryll backpacks. Works fine, fine models, usually with water or damp insulation in the bottom. So look online, there are a lot, and new models all the time …
Quick facts about what might be needed:
A thicker rod
Coarse nylon line, from 0.60 to 0.70 and from 0.25 to 0.35 super line
Hook in size 5/0 on full or half fish as bait
Otherwise, maybe three-hook in size 2-6
200mm ice auger or greater
Lip-grip
Ice scoop
Buy or weight
Flow garments

Ice claws

Boots that are hot
Isgaloscher or springs
Headlamp
Jaw opener and
Hook remover
A camera so you can capture the catch
A wave of good caliber, so you get the correct weight of your catch
A road network, as security for the fish
Possibly a hand-sonar for quick deep shooting through the ice in new places
Gallery
Common Species of Louisiana posters • General in Lake …
Source: www.pinterest.com
Photo Gallery
Source: beaverdamstore.net
Collins Lake Fishing Map, reports best areas and where to …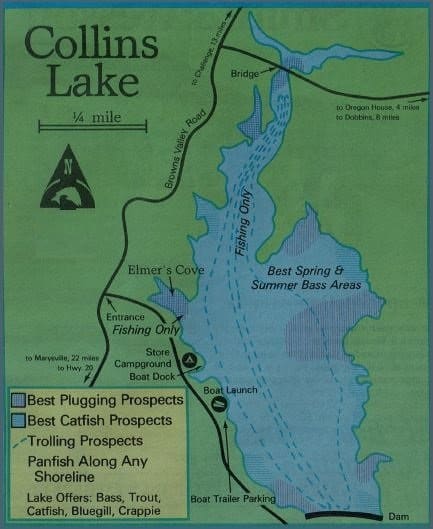 Source: freehuntfishmaps.com
Big bass pictures, photos of trophy bass
Source: www.bassfishing.org
Big bass pictures, photos of trophy bass
Source: www.bassfishing.org
Lake of the Woods
Source: visitsunsetcountry.com
Sheldon Lake State Park & Environmental Learning Center …
Source: www.tpwd.state.tx.us
Muskegon Lake Fishing Map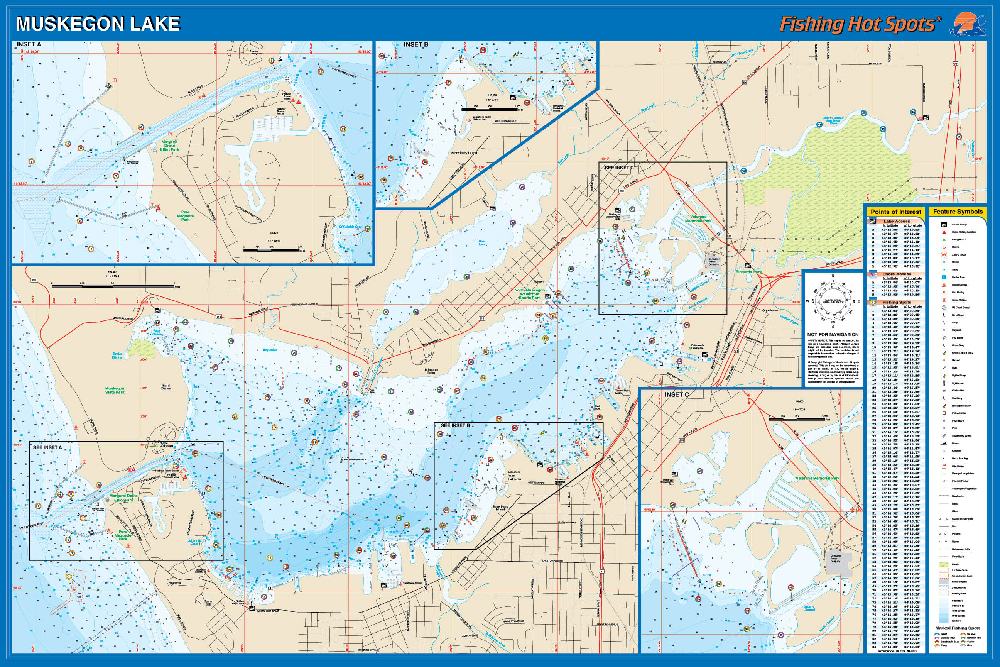 Source: www.fishinghotspots.com
10 Gorgeous Swiss Lakes for Kids to Throw Rocks Into …
Source: www.momstotszurich.com
FOUR SEASONS RESORT'S ICE FISHING CONTEST
Source: sloutdoorsmag.com
Twizel
Source: mackenzienz.com
Vacations in the Remote Canadian Wilderness to Get Away …
Source: www.northernontario.travel
Caddo Lake State Park — Texas Parks & Wildlife Department
Source: www.tpwd.state.tx.us
Town of Omiš
Source: splitadventure.com
Pelican™ Pursuit 100 Kayak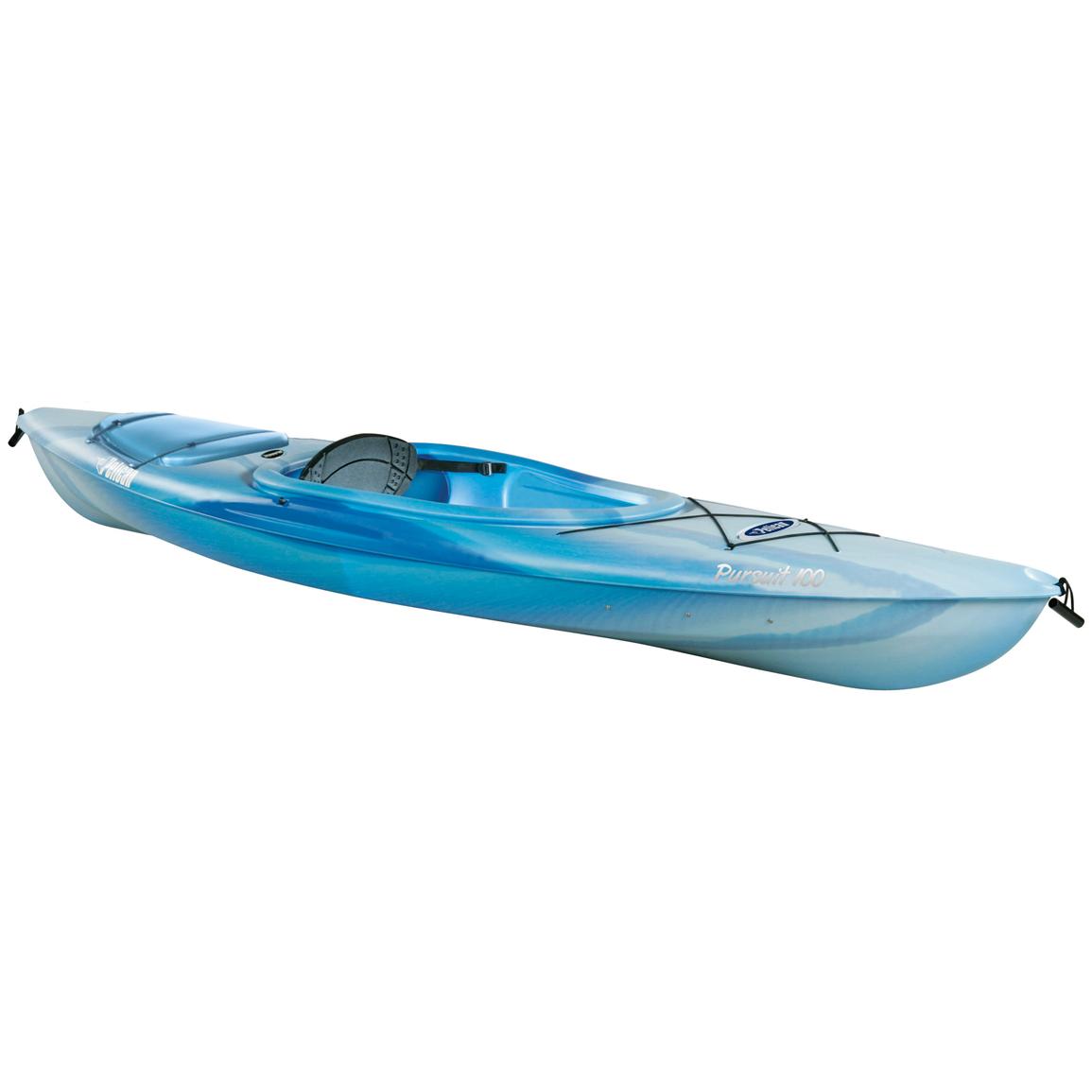 Source: www.sportsmansguide.com
Rigid Industries Adds Avena, Short & Blaylock
Source: advancedangler.com
Hawaii Surf Spots & Tips for Beginners
Source: sloutdoorsmag.com
Lake Pukaki
Source: mackenzienz.com
A Day At Lake Iseo (Italy)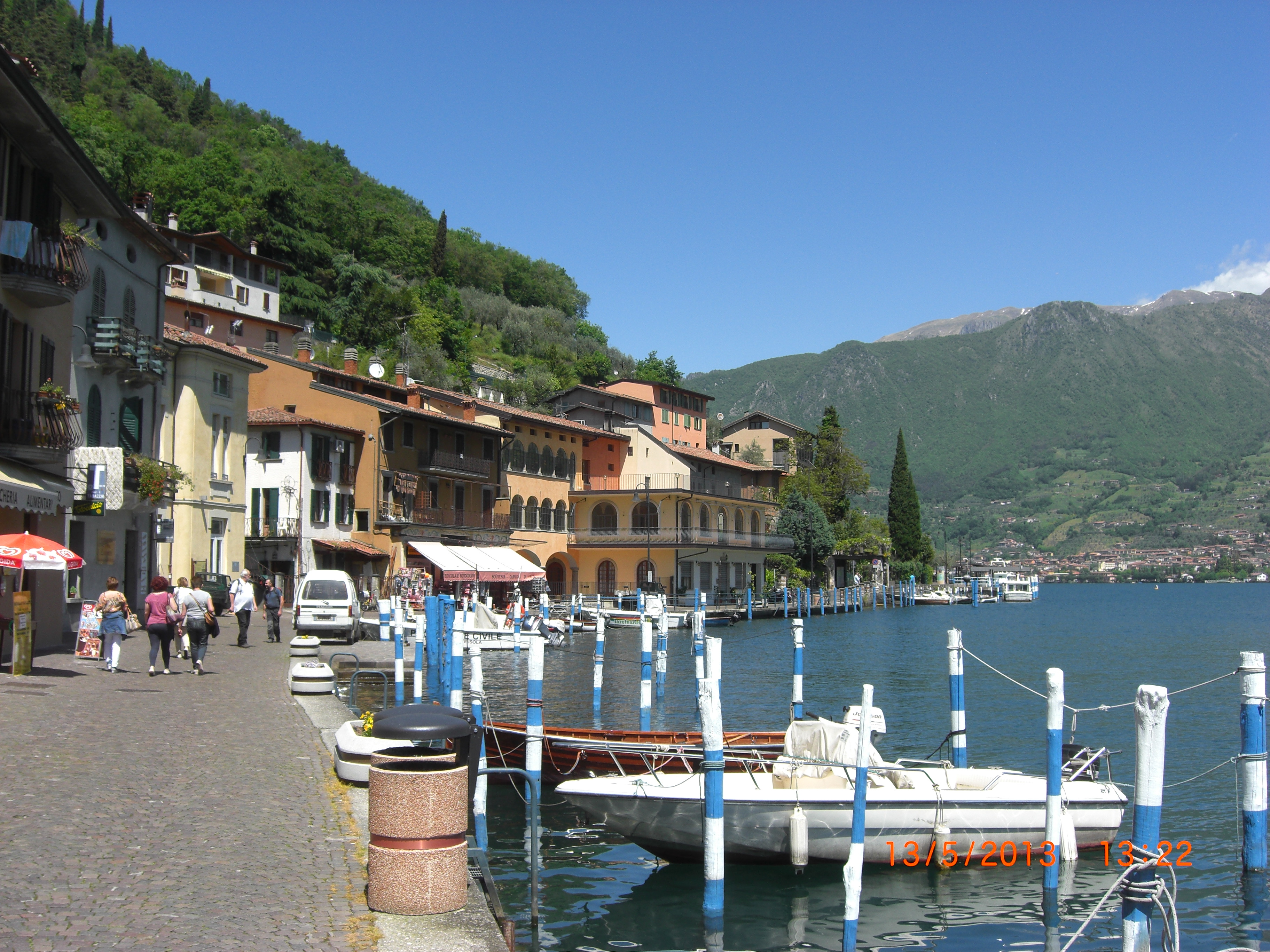 Source: www.clicktraveltips.com
Higgins Lake Fishing Map
Source: www.fishinghotspots.com