En this installment, we'll talk about a species that sport fishing is of great significance and which is also one of the main commercial species that are exploited in the coasts of our country.
In the case of the Mexican Caribbean, it is common to find in coastal areas and estuaries from the northern part of the State of Quintana Roo and up to the area that borders the neighboring country of Belize, curiously not have been catches of striped bass in the Bay of Chetumal, which by its nature could well be a suitable location for their development. Found you from the North, isla Holbox in the marshlands of the Bay of the assumption, nichupte, chacmuchuc, to the South in the area of Xcalak in general in coastal estuaries throughout the State of Quintana Roo.
Snook is one of the species considered by many anglers as one of the best prey, because of their characteristics can meet you in different environments, both freshwater and saltwater during its development it enters rivers and can be found in waters several kilometers away from the coast.
For the rest of the Mexican Republic, we can find it in the coastal areas and marshlands and estuaries of the Gulf of Mexico, from Tamaulipas to Yucatán, along the coast through Veracruz, Tabasco and Campeche.
Of the species that we can look as sport fishermen is one that by their geographical distribution can find in many places and catch it in various forms, so your fishing can perform it with light equipment (Inshore Light Tackle), fly team and in the surf casting.
In our country, basically it is called sea bass, or white Snook but being a species that can be found in several countries, receives many names and in various languages: "Snook", "Common Snook", or even "Thin Snook" in English, Mer Brochet in French, Camorin or Camurin in portuguese, he is called Pike in some islands of the Caribbean such as Trinidad and Tobago, Haiti , "Loubine" in French Guiana, "Snoekoe" in the West Indies.
It is convenient to mention that in addition to this representative of the family, there are many more that can be found in the same waters or in waters of the Pacific Ocean, below are the various species of the genus Centropomus:
Centropomus ensiferus: also called Congo, is the Atlantic, and has the same distribution, your body is more corpulent and fat than undecimalis, does not have a black line as marked on the sides and its color is different. It is a smaller species in terms of their development, their distribution is similar but it is limited to areas where the salinity is lower as river mouths and estuaries.
Centropomus Medius: This resembles the undecimalis, presents many similar features, but is located in the Pacific Ocean, from low Southern California to Central America, also your body is elongated, coloration is similar, but does not have the size that has the undecimalis.
Centropomus Mexicanus: Another kind of bass that can be found in the Eastern Atlantic from Mexico to Brazil, passing through the West Indies and the islands of the Caribbean and Venezuela. It is known as Robalito or Chucumite in some places of our Mexico. His body is not as elongated as undecimalis and also has a black line on their sides and its maximum length is less than 50 cm.
Centropomus paralelus: This we can find also in the Atlantic, from Florida to Brazil, going through the entire Gulf of Mexico, as feature is that the anal fin spine, this highly developed and your body is not lengthened. In English he is called "Fat Snook".
Centropomus Pectinatus: A bass that can be found on the Atlantic coast with the same distribution of undecimalis, also is small and does not measure more than 60 cm in length. Your body is not elongated and its properties make it very similar to the centropomus mexicanus.
Centropomus Poeyi: Mexican Snook, Róbalo prieto, Mexican Snook, is found in the Gulf of Mexico, and on the coasts of the Caribbean to the coast of Belize. One of its main characteristics is that its tail has a gray color to black and is a kind of value for sport fishing. And can reach up to 90 cms. And weigh something like 9 kg.
Centropomus Robalito: Snook yellowfin. Its main feature is that your body is clear, and their pectoral fins are yellow in colour. This is found in the Pacific Ocean, from the Gulf of California to the North of Colombia.
Centropomus Unionensis: Snook of the Pacific, "Union Snook", which can be found in the Eastern Pacific, from El Salvador to the shores of the Peru.
Centropomus Viridis: Another representative of the family centropomidae, called in some places as white sea bass, or "White Snook" also of the Pacific Ocean from Baja California Mexico, until the Peru including the Galápagos Islands.
Centropomus nigrescens: Bass black, this is the maximum representative of the Pacific Ocean, as well as the undecimalis, is the more it grows and more value is given in the fishing. North of Colombia can be found from Baja California and the sea of Cortez, to the side, their coloration is darker and thus the name.
Centropomus Armatus: Armed Snook, gualajo, another Snook Pacific that can be found from the middle to the Ecuador and Mexico. Unlike undecimalis, it presents thorns and knives on the covers of the biggest and most noticeable galls. It is not a very large kind and its size will reach the 40 cm.
Thus, we can see that there are several representatives of this genre and that our country can be found in both the Pacific and Atlantic coasts to any of them being for sport fishing species targeted by various factors that later we will mention when talking specifically about fishing.
In each country and region are called differently and common names generally cause us mistakes, for example with the black bass, which in the North of Mexico is called sea bass, and curiously, in some places coexist both species, then there you can catch "Green bass" and "Silver or yellow Snooks" such is the case of the lagoons of Tamaulipas where you can catch both.
Distribution:
The sea bass is a kind of tropical waters and can be found him in the Atlantic Ocean from the coast of North Carolina in the United States until the Brazil, passing through Mexico, the Caribbean Islands, the coasts of Belize, Guatemala, Honduras, Nicaragua, Costa Rica, Panama, Colombia, Venezuela, Guyana and Brazil.
The area where it is possible to find the species is marked in this map.
One of its main characteristics is that it does not tolerate sudden changes in temperature and therefore is limited to tropical waters ranging from 24 to 31 degrees Celsius. Interestingly also can remain both in fresh water as in brackish and salt water, which allows that we can find him in rivers, streams, estuaries and coasts, is not a kind of deep water so it is possible to find him in places where the depth is up to 20 meters, is not common to find them at greater depths so that their habitat is limited to coastal areas.
Some scientific data and morphology:
This species may reach 1.24 meters long and weight log maximum so far is 24.3 kg, the longevity of this species is calculated up to 21 years for females and 16 for males, so their development is relatively fast, and can grow about 24 centimeters from its larval State into the adult form in a year , as one of its main features (throughout the genus centropomus) is that the bottom of his jaw protrudes to the rest and especially this species has a line of black color which goes from the base of the tail to the head very well outlined. The loin can be from a grey to greenish or even golden color, depending on the location in which you, in mangrove areas their colouring will be dorada-verdosa on the back and the bottom will always be white. Their lower fins have a yellow coloration.
Account with a total of 8-9 spines, followed by 10 soft rays, forming the dorsal fin, has three spines on the anal fin, the first of her most developed the rest, followed by 6 soft rays, on the lateral line from the base of the tail to the head has a total of 67 to 72 scales and their characteristic black line.
Inhabits coastal waters, estuaries, marshes and lagoons, and may venture into fresh water and it is possible to find them in inland waters several kilometers inland, it reproduces only in salt water, since males expel the sperm but only in salt water activated, so larvae and young will be born and will take place in coastal areas to then move into inland waters and go towards the marshes and estuaries where it will grow to its reproductive stage then return to the sea and restart the reproductive cycle. During the stage of reproduction congregate at the mouths of rivers and inlets of estuaries where it occurs this stage than in some areas is determined for the months of May to September, these data correspond to the peninsula of Florida in the United States, which is where most of the research of the species has been made.
The following diagram represents the life cycle and reproduction that usually has the species, then is a species that migrates to the playback and during the different stages of his life passes by different environments and ecosystems, staying more in the areas of estuary and mangrove than in the coastal area:
There have been studies in the area of Indian River in Florida USA and they found that a female 60 cm may contain up to 1, 440,000 eggs that will be deposited in coastal water and fertilized by males in mating season. Embryos before hatching have a size approximately.7 mm in diameter, during the larval stage has a development fast, and may grow 1.4 mm 2.1 mm over a period of 36 hours, it have conducted various study capturing small Snooks and noting its development continuously.
Some studies for this species defined that physical differences between males and females, there are and for the sport fisherman, it is virtually impossible to determine the sex of the fish, the species itself is a hermaphrodite and male will change sex if conditions require it, to ensure the reproduction. To check carried out investigations in which are placed only males in a confined pond, and in a period of about 90 days in breeding season, some individuals from the group become females to ensure reproduction.
As you can see in just a few days already reaches the conformation that will have to be adult and during the development of the juvenile stage already has all the morphological characteristics of the species as an adult.
To be a kind of tropical waters has determined that less than 14 degrees Celsius temperatures cause them death, temperature variations much affects Snook and requires staying in warm to hot water.
How can we identify species it is?:
As already mentioned, on our shores and estuaries can find several species of Centropomus, here are some differences between them that will allow us to achieve identify them safely.
The ways to identify this species from the other species of bass can be two:
The number of rakes that compose the gills is 7 to 9 for thecentropomus undecimalis, while for other species as ensiferus is 13 to 16, 10 to 13 and 15 to 18 pectinatus parallelus .
The number of scales in lateral line, so must have the scales just below the middle line (undecimalisblack line) from the base of the head to the base of the tail. In the case that we will have 70 to 77 scales, ensiferus 53 to 60 scales,paralellus from 80 to 90, pectinatus from 62 to 70.
Sport fishing:
For your fishing not required of sophisticated equipment, and well we can use the same computer lobinero or try, however the most recommended is the use of rods, reels and saltwater lures. We will only refer to fishing with artificial lures, since so far I've never caught a bass with bait and why am I in this aspect.
Basically be the launched of artificial lure fishing (cast) or trolling in coastal areas, as well as the cast or surf fishing when they are on the beaches.
We recommend the use of a good monofilament line and the use of leaders of fluorocarbon or mono of a higher libraje (aged 25-50 lbs) to our main line (from 10-17 lbs), the use of metal and streamer leaders only recommended when we know that there are species such as Barracuda that can chop our lines and monofilament leaders.
Gray:
The use of 6 feet to 7 feet Rod will be the most suitable, for lines 10 to 20 pounds of average stock to medium heavy, as it is required to throw lures and have the power to apply the "hook set" or set the hook. Not recommended the use of canes more large or more strong, for the average general of what we can find is sufficient for this type of equipment.
Reels:
Reels spinning (fixed spool) for lines 10, 12, 14 lbs will be adequate, preferably with front brake, allowing us to store some 150 yards of monofilament nylon line will be adequate. The use of casting reels is also functional, and actually it is possible to use specific casting reels for saltwater, from the Abu Garcia ambassadeur, until the new reels of this type of Daiwa or Shimano.
Currently there are lines of specific brands for fishing inshore in salt water, Abu Garcia, Daiwa, Shimano, Penn, and virtually all brands have already some models for these applications.
The only thing that I do not recommend for this type of fishing, is the use of SpinCast reels, because already on two occasions I have seen that a good Snook, is carried across the line a couple of reels of this type, your brakes may not be properly calibrated and two things happen: or is loose or tight line and we can blow it , my idea of using this reel on a small computer, was the give my son a computer suitable for its size and easy to handle, however is not a suitable equipment for the fishing.
There are already a couple of writings with extensive information about equipment, lures and lines that we could try and use that it can be consulted at: Our site.
articles "used in the estuaries lure" and "fishing sports in the estuaries of the Southeast Mexican"
To fish bass we can follow some tips, if we are in mangrove areas and where there are channels between mangrove, can cast or throw to tips and entries in the mangrove, since usually approaching the shore or in the mangrove looking for food.
When we move in the stream we can trolear a couple of lures, it is very possible to fish good Snooks trolling, we should seek areas where any protection like sunken trees, branches, or the edge of the mangrove swamp. When we see a school of striped bass and they see us, they can get away, but we must try to new account there, since they tend to return and remain in a more or less delimited site.
On the beaches, we can find areas of sandbars, where the waves break, we should throw behind the breaking of waves and look for areas where there are rocks or cliffs near.
Lure:
Snook is a voracious fish that feeds fish, crabs, shrimp, and in general of small animals, so this variety of food for fishing lure them there are many options, can be caught with lures of surface, lure depth and palette, mid-water lures, hair jigs, lures of rubber that community crabs, shrimps , and even fishing fly. Practically any brand has specific lure for use in salt water and the different types we find those who are the most productive in the area where we intend to fish.
It's funny, but the color or tone of the decoy influence as we have been in places where only a certain color is succeeds, and that same color, anywhere else does not work.
Snook fishing is for many of us that we can provide a good coexistence and bring us satisfaction as anglers. See you next!
Gallery
Shorefishes
Source: biogeodb.stri.si.edu
Tarpon Fly Fishing
Source: www.theflyshop.com
Costa de Cocos
Source: www.flyfishingdreams.com
Costa de Cocos
Source: www.flyfishingdreams.com
AVALON CUBAN FISHES SPECIES JACK CREVALLE SNOOK BARRACUDA …
Source: cubanfishingcenters.com
Pinterest • The world's catalog of ideas
Source: www.pinterest.com
Saltwater Fly Fishing! Isla Blanca Cancun
Source: www.cancunflyfishing.net
Snook Species Related Keywords
Source: www.keywordhungry.com
Saltwater Fish Species
Source: www.floridagofishing.com
Saltwater Fish Species
Source: www.floridagofishing.com
Saltwater Fish Species
Source: www.floridagofishing.com
Saltwater Fish Species
Source: www.floridagofishing.com
Saltwater Fish Species
Source: www.floridagofishing.com
Saltwater Fish Species
Source: www.pinterest.com
Saltwater Fish Species
Source: www.floridagofishing.com
15 best images about Fiji Animals and Reptiles on …
Source: www.pinterest.com
823 best images about DOVES on Pinterest
Source: www.pinterest.com
Coati. Nature, Tropics, Caribbean, Yucatan, Mexico Stock …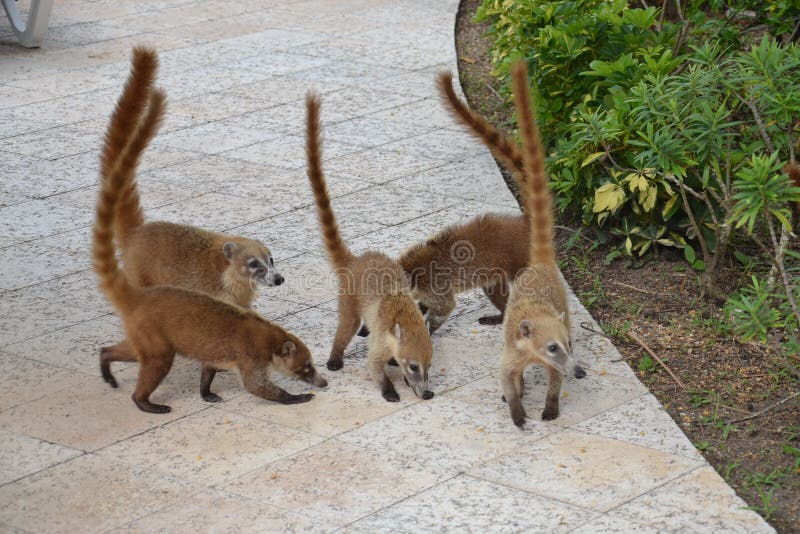 Source: www.dreamstime.com
Saltwater Fish Species
Source: www.floridagofishing.com
MEXICO YUCATAN Wildlife & Marine Life CANCUN
Source: www.activecaribbean.com