Pike fishing 2014 – or "Why clothes can be more important than tackle!"
For the year 2014 I set me anglers mainly two objectives: beautiful, wild trout with the fly catch and pike fishing with the right bait. Man fishing on the right fish.
Pike fishing in Great Lakes
For above reason I had me several trips on the Great Lakes in the North of Germany made there by boat to fish. It could have been so easy everything, but as so often when in the long term I make something I, something came up of course, cancelled my fellow anglers and planned fishing trips fell into the water. More it looked forward as Marko, who by the way is one of the people who suggested me motivated, pike fishing along with his "Tight liners" colleagues JD in the North, a Lake of his choice together on pike fishing. After a short consultation and planning and preparation in a row which I made me a little bit to the nest, later also Our site was literally a few days in the boat and we rowed together on a sea agitated by the wind and waves beyond, all of which focused on the potential dream fish. M Pike means in this case for the Tight liners certainly dream fish, in my case was just about to make their first experience with unusually large plugs and lures and I wanted to start just necessarily only once ever a Pike on it. Actually a feasible task.
Would not the Northern weather! The weather forecast for our fishing day was clear. We knew well in advance that there would be rain, left of them but did not impress us. We wanted finally to pike fishing and fishing with dry flies on Roach or mini lures fishing on Gobies. There is already a bit grubby weather, I thought to myself. What else has it a light rain jacket and rain pants in the closet lie?
The first Pike of the day
From the outset we fished with very strong drift, track automatically neatly made. First of all against the wind and thus towards the opposite side of us paddled Marko and JD, while Our site and I us along the edge of a steep drift left. No bad decision, could extract cloth craft already after a short time Our site himself with a tight 80s. About 10 minutes later a Pike entered with me hard on a Deps Realiser, shook himself again but just a few seconds after the bite. Left a slightly zerlocherter Japan bait. Bass baits are designed not just for European sharp teeth.
Sörens fish was initially a good motivation focused continue to fish and so was cast in two boats was the stuff. The wind picked up more and more and eventually left himself no more decent against the wind throw Compact our site and big lure, so effectively to beangelnde route the drift has been restricted a little bit. We fished in the meantime again all together until we again divided us and tried our luck in different sections of the Lake. Repeatedly Out site and I made great swarms of potential food fish on the depth sounder and usually several smaller or a great characteristic sickle directly below on the depth indicator found themselves. Fish was there. Just wanted to first bite the Donostia Pike under the schools, nor let it be which other fish, such as perch. After drifting about quite a few echoes of fish and interesting soil structures my boat partner and I were already on the verge of despair finally came life in the game. After a bug bite on a thick rubber slippers, Out site could later with a strong right off the bat, a Pike hooks some turns of the crank. Immediately went the rod tip into the water and the fish took line in a strong escape! Our site already delighted about the "fat pig" that there would have to have bitten. After a short, crisp drill a Pike on the surface, which was much smaller than we suspected, however, was. A hook had taken in the mouth, while the second flank sat and almost cross themselves hooked fish in the drill highly noticeable in the tail could make. We decided to hook him still in the water and hoped further on the desired point of impact of a good, regular linked fish.
Norddeutsches appalling weather
In the early afternoon, nothing more did then but once. Worse, While we were almost in the middle of the Lake, took to the rain suddenly explosively on strength and almost instantaneously reduced visibility on well below 100 meters. To make matters worse, we heard a bad Thunder – storm alarm from the clouds. Storm on the water, I understand no fun, Donner means fishing break.
Our site put it firmly in the stuff and we rowed to the shore where we saved us under the canopy of a shed on a private land adjacent to the water. You may forgive us the involuntary breach of the peace. Completely rained out I stood there now and waiting for an improvement in the conditions. Our site had properly contracted water despite better rainwear, and overall the mood was not necessarily due to dirt weather at the height. A telephone query the location on the other boat, Marko, but reported that JD had some bites on our site and he could catch even a Pike on the fly. For us a sign us on the water to dare. Even the Sun seemed slow to give it a try again, to look behind the clouds out and the rain subsided slowly. At this point, a whole A4 might came now page text, which would describe my pathetic attempt to row waving our boat against the still, but toned-down wind.
Pike versus St. Croix Premier
Our sitetook over the helm after a while and eventually brought us to the last Lake section, which we were still exploiting before it should go back home. To find the edges and to make a little distance, we dragged several metres and finally there was a strong impact in my Rod again. Immediately came the fish to the surface and against my St. Croix Premier Pike strength no chance to fight back great. Finally, I had landed my first fish of the day and was overjoyed. Yes, even about "small" Pike we can welcome! These fish showed me I must definitely start to catch larger Pike, if I consisting of want something like joy with my combo of said St. Croix and Abu Toro NaCl with a tow rope from Stroft! A good feeling.
The fish, a detected edge and full depth sounder to prompted us to take the area of Lake driftend more closely scrutinized and throw. And after the drift my Rapala gemopster from Our site box managed a few litters lure packed violently by a Pike was it from shallow waters just up to the edge in the deep water, as he. Immediately after the attack quickly swam up the fish to me and I was sure to have lost him as he turned just before the boat and once again came to life in the game. This fish had but not the required size to make much hullabaloo against a strong rod, Our site resorted to the net and won me the second fish of the day and my biggest Pike of the previous year. Thank you for this!
On this last spot now Marko and JD came back to us and we drifted even several times off the edge parallel to each other, up on a strong back-up at me, nothing did but then more and we explained the fishing day to be over.
The last paragraph would have to treat my disastrous rowing Arts now again. I leave it at the information that our boat almost an hour arrived after Marko and JD on the walkway and parking times. For the experienced Pike angler of the Tight liners, this was certainly a less successful fishing day with only a landed fish, for me, however, it was a great experience to take home for the first time on a large body of water right on pike fishing and thereby also first successes. I was happy and was completely wet clothes frieze but satisfied return home. So to hold remains for the future: I need urgently times ordinary met for the very dingy weather constellations! New rods, reels and bait keeping not just dry.
Many thanks to Marko and JD for invitation & water selection and Our site for rowing, I look forward to your next trip to the Pike station.
Gallery
passport-health-partner-logos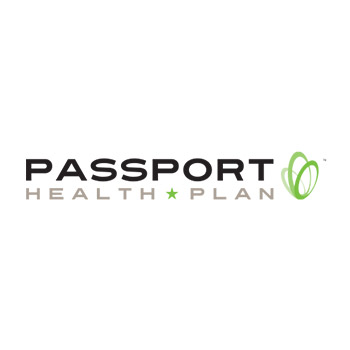 Source: ccdrugfreealliance.org
Force pike | Wookieepedia
Source: starwars.wikia.com
Anchors Around The World
Source: tomsriverag.org
Saint Thomas More
Source: www.stmsouthcoventry.com
The Gorgeous Bikini Babes of the Hooters Swimsuit Pageant …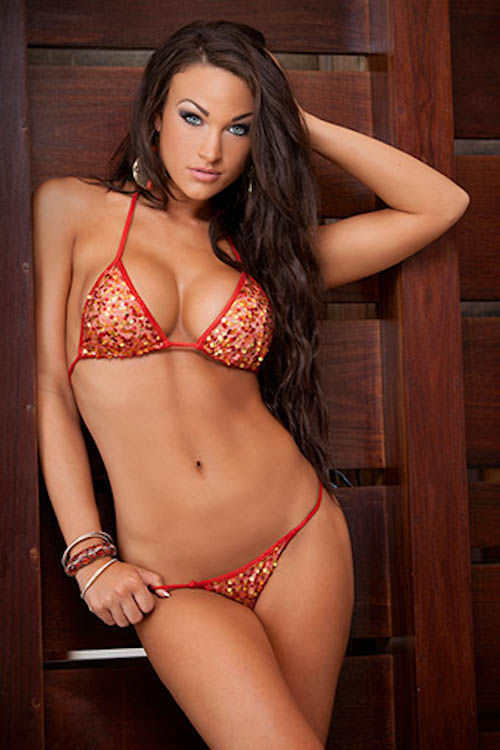 Source: izismile.com
F-16 Fighting Falcon
Source: www.globalsecurity.org
Villanova.com
Source: villanova.com
Eagle Base
Source: www.globalsecurity.org
Pagnotta Engineering, Inc.
Source: www.pageng.com
Barksdale AFB
Source: www.globalsecurity.org
Cessna
Source: www.globalsecurity.org
Carswell AFB
Source: www.globalsecurity.org
A26 Next Generation U-boat [NGU]
Source: www.globalsecurity.org
CHERUB – Mission 9 – Crash | La Database
Source: cherubdistrict.com
(RTI) – Response To Intervention
Source: www.scott.kyschools.us
FM 7-93 Appendix H
Source: www.globalsecurity.org
Meet Our Staff
Source: refugecenter.org
bitternut_hickory_carya_cordiformis.jpg
Source: nature.mdc.mo.gov
Destiny
Source: www.youtube.com
Health Services
Source: www.ideapublicschools.org