And not only fish on beach, fishing in general is a sport a total study and analysis if you want to achieve an optimization catches. The shores of beaches have become an oasis of many fishermen in search of good specimens. But logically not everyone have the same effectiveness, since precisely opting to just throwing bait into the water without a rigorous study in the beaches that visit. As I want to help you always, you speak a little, of what are the most important points that you must observe fish in beaches in your area.
Important points that you must observe:
-See if there are shoals of sardine entering this beach often. If you manage to dispel sardines wandering the area, give you assured that the beach will be predators of very good size looking for that bait.
-The beach you chose, must possess the characteristic of breakers or scattered reefs in the area; no doubt it will help much that the water stays in constant motion, and there is a greater "revolico" food in the area.
-For fish in Beach low on depth, is far more effective that you can dive into the water, at least to the waist, no doubt this will be helpful, because your hauls will reach the desired distance. On the other hand if you do not want wet you.., you must bring a cane good power lance to get to the site you want and more bite.
-You must verify where the wind blows… and constant testing to determine the optimal timing of catch. There are beaches that the bite is determined according to shape the wind that is blowing at that time.
-The same you stress in terms of hours, although most mornings are most effective, you must "prove" the optimal timing of catches depending on the time of day.
-Largely develops artificial bait fishing. The surf casting and Spinning are techniques of much benefit in these areas. My best catches in the beach area have made them with rapalas and placing live sardines as bait. Here at 800zipcodes.com you can get more different fishing models.
-The color of the water will help you choose the perfect contrast of the lure you are using. To give you a tip:…, if the beach is located near the mouth of rivers and staining is a little darker than normal, with silver sparkles lures are very effective.
-The beach you choose, must by obligation to not be very crowded by people. The swimmers always scare away most of the species; Therefore it will be very difficult to achieve good catches if it is a very busy beach.
I could mention many more, but these points are the most important to study fish in beaches in your area. Studying and testing these components, you'll be a little more advanced than the other fishermen on shore in your fishing area. I cannot tell you, that there is a big difference between those who go fishing "bikinis" at the beach and real fishermen who develop the activity to fullness and optimized manner, based on knowledge and study.
Thank you for visiting your virtual space for fishing!
Yasel Dominguez
Expert in the art of fishing
Gallery
Fish Feeding (Kids' Activities) at Marriott Ko Olina Beach …
Source: www.oyster.com
SahilOnline :: Photos tell a story, Unknown dead body of a …
Source: www.fotogallery.in
Juvenile Garibaldi Fish
Source: animalia-life.club
hqdefault.jpg
Source: www.youtube.com
Rock'n Fish, Manhattan Beach, Los Angeles
Source: www.oyster.com
Caribbean Reef Octopus
Source: jonathanafreedman.com
Untitled Document [www.biologicaldiversity.org]
Source: www.biologicaldiversity.org
island trip, gulf of chiriqui national marine park …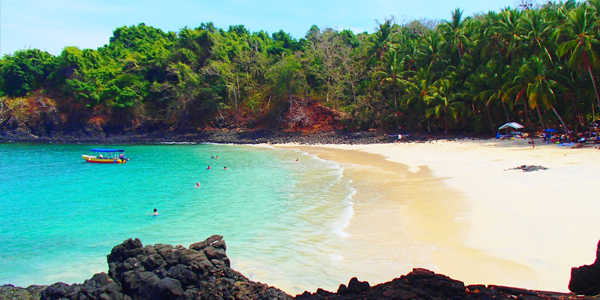 Source: www.boqueteoutdooradventures.com
Low Poly Bear Print – johntreash.com
Source: johntreash.com
Langkawi Underwater World
Source: www.langkawi-info.com
Santorini Oia Village
Source: www.greeka.com
Clam Shells Watercolor
Source: www.dswatercolors.com
Clipart

Source: openclipart.org
Muara (Bandar Seri Begawan), Brunei
Source: www.vacationstogo.com
Free photo: Boat, Sailing Boat, Sea, Ocean
Source: pixabay.com
Cartoon Beach Bum Guy Tanning by a Sand Castle #3933 by …
Source: toonclips.com
Cenote Dzitnup, Mexico
Source: www.amazingplacesonearth.com
june-2016-fishing-statistics
Source: www.sealeveler.com
SahilOnline :: Photos tell a story, Bhatkal: Dead Fish …
Source: www.fotogallery.in
Boats-Lighthouses – Dee Kruk
Source: www.deeartworks.com