In the Entre Rios corner of great beauty, we tested a kayak and fishing equipment. And despite the bad environmental conditions, the resentments not missed the appointment. Note with video.
In my role of administrator friends at Kayak.Com (the site and Forum of kayakfishing and) kayaking recreational most visited in South America), I have the opportunity to receive test drives from different manufacturers to test them in actual condition of fishing. It was during my visit to the fair Aicacyp we could combine S.A. Angel Baraldo C.I.A. signed a test to the new product from Spinit, the Cruiser. The appointment would be in Las Cuevas, province of Entre Ríos, and we aprovecharíamos to test equipment Shimano's upcoming entry to the country. Without hesitating for a second, I accepted the invitation and with a forecast weather excellent, one Friday in April found me on the route along with Julio Caroni (S.A. Angel Baraldo C.I.A.), Félix Linardi (Argentina Channel) and Octavio Estévez (TecnoJapan). July would be devoted to the fishing boat and product testing, Felix and Octavio occupy of intakes of photography and video, Octavio incorporating the use of a drone of latest technology equipped with a GoPro camera model. Later, that same Friday Diego Valsi and Atsushi Yukawa would be (both from Shimano).
Caves is a small town of Entre Ríos is located 5 km from route 12 (une victory with Paraná), 40 km from Victoria to the North, and 32 km south of diamond. Typical rural coastal village of many that it allows us to know the province of Entre Ríos, we were surprised by an excellently signposted and paved entry that reaches the same waterfront and makes us lead in a small section of Wharf and boats down. The village has storehouses for supplies and at the time of our arrival, near sunset, the tranquility could breathe in the air.
We coordinated previously stay at the cottages Finca Las Cuevas, being received by Gabriel Basaldella that carries forward the enterprise. Mario d'Andrea, director of alternative tourism in the province of Entre Ríos, you would add that night and the next day, would offer us their knowledge of the area and fishing opportunities of the
place. To share the output with a fisherman from its experience and track record certainly gave us a special seasoning.
Already with all provisions, early Saturday were down kayak and equipment to deal with the boats that we state the points which had been agreed upon previously, between Mario and the respective guides,. The water level was very low, by
What we knew in advance we would harm fishing with artificial, since access to lakes or drains with crystal clear waters would be difficult.
With everything ready we start navigation, carrying the kayak Cruiser shot one of them. Surprised me very much the way that pronunciation keel and planes of the bands enabled him to stay firm and straight in the wake of the engine condition which speaks of firsthand on the continuation of the course that would later experience.
Note published in the Weekend 513, June 2015. To subscribe to the magazine and receive it free of charge at your home address, click here.
Gallery
25+ best ideas about Dominican republic on Pinterest …
Source: www.pinterest.com
Diep Son – island paradise – VietNam Breaking News
Source: www.vietnambreakingnews.com
Five people from Soi Paradise arrested for taking drugs …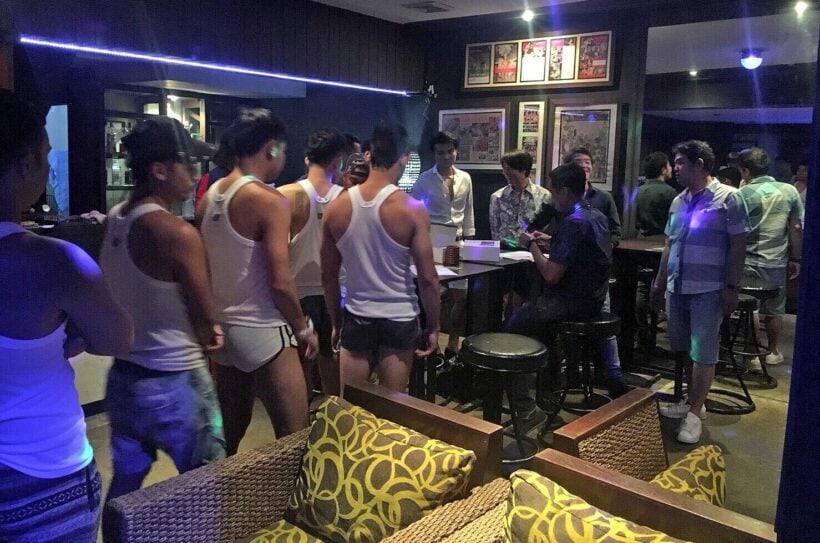 Source: www.phuketgazette.net
Best 25+ Dominican republic location ideas on Pinterest …
Source: www.pinterest.ca
Sailing Reverie
Source: sailingreverie.wordpress.com
Chromemeister the III by Bubblegum423 on deviantART
Source: bubblegum423.deviantart.com
Chromemeister the III by Bubblegum423 on deviantART
Source: bubblegum423.deviantart.com
Best 25+ Punta cana beach ideas on Pinterest
Source: www.pinterest.ca
Flashcards – Chinese art pictures
Source: www.studyblue.com
Blue Hole & Island Gully Waterfall Adventure with Lunch …
Source: www.expedia.com
Passion For Luxury : Hidden beach paradise in Mexico
Source: passion4luxury.blogspot.com
Explorer Blog
Source: www.teamcrowbar.com
A Sun-Worshipper's Guide To Bali's 7 Most Awe-Inspiring …
Source: blog.buckitdream.com
Cliffs, caves and sea at Railay
Source: tripadvisor.co.uk
Paradise Falls
Source: www.newenglandwaterfalls.com
Munnar sightseeing covering tea gardens, Dams , photo …
Source: www.go2india.in
Paradise of Monsters CTM Map Series by Orioncoko (NEW MAP …
Source: www.minecraftforum.net
ARH 2500 test 1
Source: www.studyblue.com
THE 10 MOST BEAUTIFUL BEACHES FROM AROUND THE WORLD!
Source: www.vipbags.com
Explorer Blog
Source: www.teamcrowbar.com