Perhaps the primary care a good fisherman must have to catch a good fish is the pitch. But, a lot of people have trouble making a pitch I need. For this reason, we decided to gather in this post some tips so that your pitch is professional.
The first thing you need to do, is already doing: search. As more knowledge about the subject you accumulate, the more secure it will stay in the time of the fishery. So, get ready to send right on pitch in sports. Check out!
Tip 1 – check the weight of your bait
First of all, to carry out a shot in sports perfect, you need to know the weight of your bait. If the bait is too heavy, use a stick not too long it will be better to pitch. Already she is lightweight, a longer rod is ideal. You can also use a reel light, which makes it easy enough at the time of the pitch.
Tip 2 – don't shoot without a goal
Right where you want your bait range. Does not throw the line, not knowing where she is due to arrive. Many times, when you go fishing in a Lake, or even on a shrimp boat, the pitches should be shorter. If your going to be fishing at sea, the pitch in sports needs to be longer.
Tip 3-Pitch sports fishing reels
Very experienced fisherman often misses the pitch with reels. You perform a good pitch on sports with this material, do not leave the reel collapsed, even a little bit. Doing it this way, you will have a great loss of performance, because the line leaves in spiral and will curl up. Always bid with the reel completely stretched.
Tip 4 – Use your body as a reference
A very good tactic to play the line where you want to use your body as a reference. To do this, align your feet and the torso toward the location that you want to perform the pitch in sports.
Tip 5 – Study various types of pitches
There are several types of pitches and each of them is ideal to reach the location you want the bait to go. The more you know, the better will be your pitch on sports.
Tip 6 – check your equipment
For each type of fishing, it is necessary a kind of different equipment as bait, weights, lines, reels and rods. The equipment for fishing in rio are different from sea. And that makes all the difference in time for launch.
Tip 7 – Attention to the arm of the reel
If you are fishing with reel , pay close attention to his arm. He must be at a right angle, which creates a leverage effect, improving your control over the pitch. It is used both to increase, how to reduce the power of the pitch in sports.
Tip 8 – Practice very
Just really practicing you will arrive at the shot in sports perfect. So the more you train, the better pitches you can do. Always pay attention to the errors that you make, to try to fix them.
With the help of these tips his pitches will be better and your fishing, more productive and fun. Do you have any other tips on how to perform better the pitches? Share with us in comments.
Gallery
App Shopper: The Golf Swing (Sports)
Source: appshopper.com
1000+ images about Professional Hitting Drills on …
Source: www.pinterest.com
Softball Pitching Drills: Accuracy and Change-up
Source: www.pinterest.com
Combat Commercial
Source: www.doovi.com
Pitching Warm Up
Source: www.doovi.com
WFAA-North Texas News, Weather on the App Store
Source: itunes.apple.com
34 Best Arsenal Quotes images in 2018
Source: www.pinterest.com
Coach at a Click Blog
Source: www.coachataclick.com
1000+ images about Everything Soccer on Pinterest
Source: www.pinterest.com
11-Ball Drill Helps Golfers Identify Short Game Issues
Source: www.thoughtco.com
MaxBP Junior
Source: www.slowthegamedown.com
Fastpitch Softball Pitching Tips for Beginners
Source: www.stack.com
Develop the skill of spin passing on the run
Source: www.rugbycoachweekly.net
BBC Learning English Drama
Source: tunein.com
Featured Small Business: Pillow Tees
Source: choose901.com
3 Ways to Coach a Sports Team
Source: www.wikihow.com
Sports Shop before and after upgrade
Source: www.kickstarter.com
Arsenal's Danny Welbeck - Man on fire | Soccer
Source: www.pinterest.ca
Football Pictures · Pexels · Free Stock Photos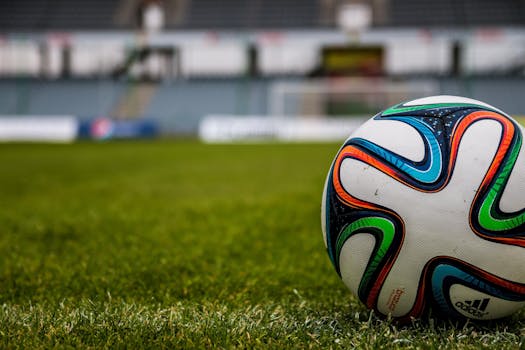 Source: www.pexels.com
Fastpitch Softball Drills For Catchers: How To Improve …
Source: www.pinterest.com